EXTENSION
Overview
In Spring of 2018 project has been extended. The extension aims at implementation of the S2GLC classification approach for classification of the whole Europe. As a source of training data two existing LC databases are used: Corine LC and High Resolution Layers.
Due to the characteristics of the European landscape and LC databases used the global way of proceeding has been modified. Intensive tests were carried out in selected test areas spread across Europe in deferent climate zones. Applications of different sets of spectral channels, classification features and sources of training data were tasted as well as the method for selecting images for classification from a time series and possibility for detecting new LC classes.
Due to the amount of data the whole classification process is performed using the CREODIAS infrastructure. Over 15 000 Sentinel-2 images from the year 2017 are classified fully automatically with the use of software developed by CBK PAN. The final classification will be validated using approx. 45 000 points spread over the whole Europe.
Extension is performed by CBK PAN and IABG mbH
Legend
S2GLC legend has been extended and includes 13 classes:
​
Training data
Automatic approach requires automated training data selection. For this purpose we have used Corine Land Cover and Copernicus High Resolution Layers and two spectral indices. 
​
Software and computations
Computation are performed with CREODIAS platform. Software has been developed by CBK PAN.
Results
Land cover map of Europe will be published in June 2019.
Land cover maps for test sites: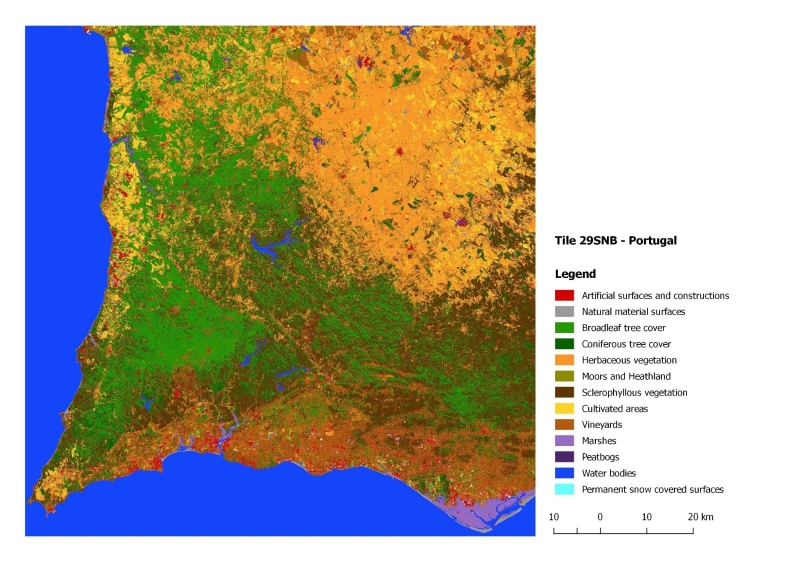 ​
​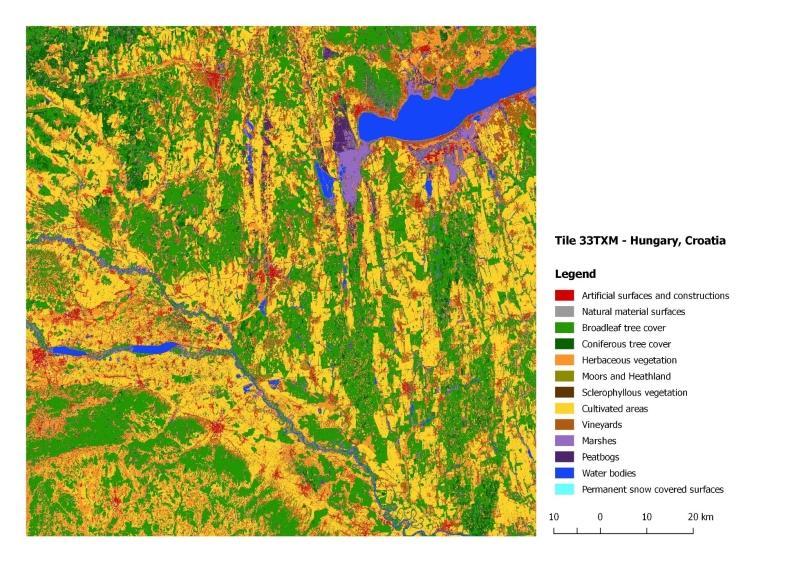 Validation 
The total number of tiles randomly selected for validation is 55. Number of samples per tile is 800, what gives 44 000 reference samples in total. 
​
​
Accuracy assessment will be available in June 2019.